Portable Auslogics Duplicate File Finder 10.0.0.2 Multilingual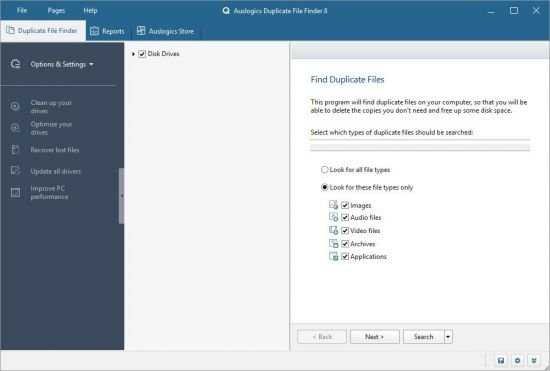 Auslogics Duplicate File Finder Portable is a product of Auslogics, certified Microsoft Gold Application Developer. Microsoft confirms Auslogics high expertise in developing quality software that meets the growing demands of PC users.
What does Duplicate File Finder do?
The problem: You may have hundreds of photos, videos, music files or documents that you have lost track of. You are running out of disk space on your PC, but sorting through your files seems overwhelming because there are just too many of them.
The solution: Duplicate File Finder will help you locate and remove useless file duplicates to free up disk space and better organize your file collections. You will have full control in being able to look through the list of duplicates and decide which copy to keep.
Why Duplicate File Finder?
Absolutely FREE
This program is totally free with no term limitations for home or commercial use. Free regular updates included.
Smart algorithm
The software uses intelligent algorithms to compare not only file names, but also contents to ensure no false search results.
Gives you full control
You can specify the file types to look for, then go through the search results and decide which copies to delete.
Industry-acknowledged quality
Exclusive Auslogics technology is proven safe and effective in multiple tests, used by PC manufacturers and recommended by experts.
Download Duplicate File Finder Portable