Portable OBS Studio 27.2.4 (x64)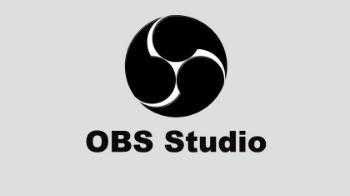 OBS Studio Portable is an application designed for gamers, artists, developers or amateur users who enjoy creating tutorials and streams that they share over the Internet. Create high quality recording with OpenGL or Direct3D on your desktop and stream them on the Internet via this intuitive software solution. Works with multiple streaming services, including Twitch The setup is quick and uneventful, so it is unlikely that you can encounter any issues at this stage. Upon launch, you are welcomed by a minimalistic, yet clean and intuitive interface that displays all available features and functions.
You should know that the program allows you to connect to the major streaming services, such as Twitch, YouTube or DailyMotion, for instance. Alternatively, you can add your custom streaming service or save the recordings on your local drives in high-quality formats (MOV, FLV, MKV, MP4, TS and M3u8).
As you would expect, the application permits you to configure the stream, so that you can be sure that the audience watching your live recording gets quality. Therefore, you can change the resolution, adjust the FPS, alter the delay and set the maximum bitrate, so that they are suitable for a wider range of devices.
Enables you to add multimedia files into the stream easily
Even though the primary goal of the initial releases was to make the application work on multiple platforms, there are some notable differences between this too and Open Broadcaster Software.
For starters, the program comes with a more dynamic API that enables developers to create their own plugins, so that they can have a more efficient control over the streaming experience. In addition, the Studio version allows you to include more type of files into the streaming, such as Audio Input and Output Capture, Display Captures, Images and Browser, for instance.
Perhaps the most noteworthy difference is the Studio mode that enables you to compare scenes and customize transitions with just a few clicks. It is worth mentioning that both applications allow you to record videos from various sources and integrate text, media, desktop recording, game capture or webcam streams into the content.
A tool that allows you to better manage the streaming process
Irrespective of whether you are creating a tutorial to upload for your gamers friends or you want to exhibit a highlight feature of a product that you want to launch in the near future, OBS Studio enables you to make live recordings that you stream or save locally effortlessly.
Features:
High performance real time video/audio capturing and mixing, with unlimited scenes you can switch between seamlessly via custom transitions.
Filters for video sources such as image masking, color correction, chroma/color keying, and more.
Intuitive audio mixer with filter functionality such as noise gate, noise suppression, and gain.
Powerful and easy to use configuration options. Add new Sources, duplicate existing ones, and adjust their properties effortlessly.
Improved and streamlined Settings panel for quickly configuring your broadcasts and recordings.
Both light and dark themes available to fit your preference
Whats New:
Fixed a bug where sources could show up in the mixer while using studio mode even when those sources weren't active
Fixed a bug where audio wouldn't capture for people with older Windows versions
Fixed an incorrectly colored icon on the Rachni theme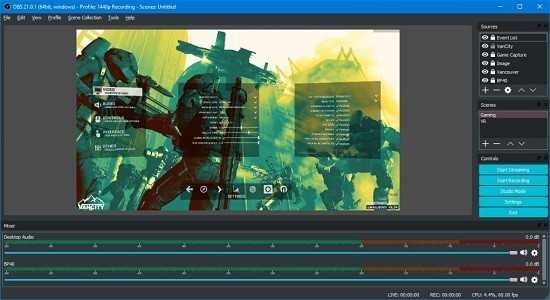 Download OBS Studio Portable