Portable USB Image Tool 1.84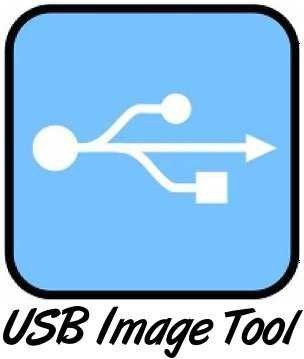 USB Image Tool Portable can create images of USB flash drives and MP3 players, that are mounted as USB drives. It allows you switch between images with different music styles on your MP3 Player or to make an exact backup image of your USB Stick.
USB Image Tool is an application suitable for creating image files of your machine's peripherals, connected via USB.
A native app for Windows, efficient and portable
Nowadays, many desktop applications are built using modern frameworks, such as Electron. As a result, many of these tools look stylish and offer cross-platform compatibility, meaning you can easily compile and produce installers for both Windows OS, Linux, and macOS.
However, a couple of disadvantages these instruments possess could be lack of optimization, improper usage of your system resources, compatibility issues, etc.
This is not the case with an app like USB Image Tool. Why? Because a native-Windows app can be, depending on the architecture choice and programming language, much easier to refine.
USB Image Tool is a portable application that requires no installation, it runs smoothly, and it is compatible with both 32-bit and 64-bit system architectures. Moreover, the tool is small and resource-efficient. As a result, its portability, efficiency, and ease of usage are a great plus.
Backing up or restoring your USB devices
USB Image Tool supports USB-compatible peripherals, such as flash drives, card readers, phones, music players, and more.
Although the app needs the .NET framework installed, it can run in a command line as well, without additional components, using the dedicated executable called usbitcmd.
The outputs this program can generate are IMG or IMA files (images), as well as compressed image files (IMZ or GZIP).
The application also displays detailed logs next to a debugging panel that produces information for fixing errors that might come up during the backup/restoring process. Plus, the instrument has options for letting you configure the parameters of each process (and save the preset to the registry).
You have options that allow you to ignore size checks for GZIP images, truncate oversize images in device mode, create MD5 checksums during your backup operations, overwrite old backup GPT, configure your buffer size in Byte blocks, etc.
Final thoughts
Taking into account the ones presented above and our testing process, USB Image Tool is a great choice for any type of user.
The Windows native app runs smoothly, has no compatibility issues, is resource-efficient, and free of cost.
Features
» create image files of USB flash drives
» restore images of USB flash drives
» compressed image file format
» show USB device information
» manage favorite USB images
» command line utility
What's NEW:
Version 1.84 fixes the program closing unexpected, when combining backup + verify option + zipped image format.
Download USB Image Tool Portable