Gnome Partition Editor (GPartEd) Live 1.5.0-1 Stable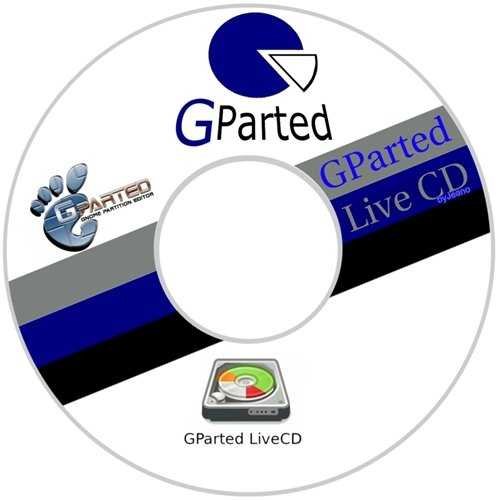 Gnome Partition Editor (GPartEd) is a partition manager that enables you to resize, copy, and move partitions without data loss. The best way to access all of the features of the GParted application is by using the GParted Live bootable image. GParted Live enables you to use GParted on GNU/Linux as well as other operating systems, such as Windows or Mac OS X.
If you're a hardcore, command-line-loving, long-time Linux user, then you probably know a thing or two about GNOME Partition Editor.
GParted is an acronym of the aforementioned GNOME Partition Editor, and it's actually a GTK front-end (GUI) for the GNU Parted command-line app.
The basics about GParted
With the help of GParted, you can resize, copy, and manage partitions without data loss. For example, you can grow or shrink certain partitions, create space for new OSes, and even attempt data rescue from lost partitions.
You can create, delete, resize, move, check, label, copy, and paste partitions, as well as set new UUIDs (Universal Unique Identifiers).
One of the best aspects of GParted is that it works on all three major OSes out there: Windows, macOS, and Linux distributions. What's more, the app also works with a plethora of storage devices.
These include hard disk drives (such as SATA, IDE, and SCSI), flash memory devices (USB memory disks, SSDs, and non-volatile memory express devices, NVMes), RAID devices (hardware RAID, motherboard BIOS RAID, and Linux-specific RAID software).
It also supports all sector sizes which means it can be used on devices with 512, 1024, 2048, 4096-byte sectors.
Since the GNU Parted works successfully on many Linux distros, it's no surprise that it supports a plethora of filesystems such as Btrfs, EXT2, EXT3, EXT4, SWAP, XFS, ReiserFS, Reiser4, NILFS2, F2FS, JFS, LVM2 (Logical Volume Manager) PV, and UFS (Unix File System).
What's even more impressive is that it also works with several Windows-specific filesystems such as FAT16, FAT32, ExFAT, and NTFS.
With GParted you can resize, copy, and move partitions without data loss, enabling you to
Grow or shrink your C: drive
Create space for new operating systems
Attempt data rescue from lost partitions
Features
Perform actions with partitions such as
create or delete
resize or move
check
label
set new UUID
copy and paste
Manipulate file systems such as
btrfs
ext2 / ext3 / ext4
fat16 / fat32
hfs / hfs+
linux-swap
lvm2 pv
nilfs2
ntfs
reiserfs / reiser4
ufs
xfs
Download GParted Live
GParted-Live-1.5.0-1-x64 – 488.0 MB
GParted-Live-1.5.0-1-x86 – 439.0 MB