Portable Spotify 1.2.25.1011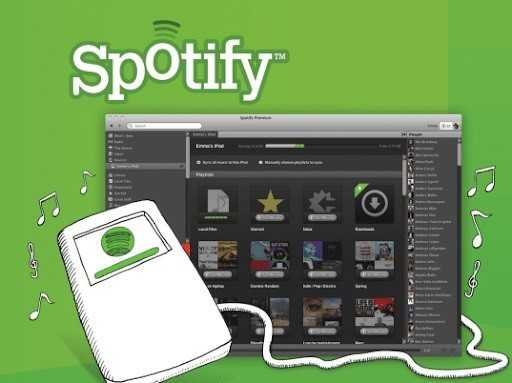 Spotify is a digital music streaming service that offers users access to a massive library of songs and podcasts from around the world. With over 356 million active monthly users as of September 2021, it is one of the most popular music platforms on the internet.
One of the key features of Spotify is its ability to personalize music recommendations for each individual user. By analyzing your listening history and preferences, Spotify's algorithms create custom playlists and recommendations tailored specifically to your taste in music. Additionally, users can browse through curated playlists, new releases, and top charts, making it easy to discover new artists and genres.
Spotify also offers a range of premium features, including ad-free listening, offline playback, and high-quality audio streaming. Premium subscribers can also download and listen to music offline, which is particularly useful for those who want to save data or listen while traveling.
Another notable feature of Spotify is its social integration. Users can follow their friends, celebrities, and public figures to see what they're listening to and share their own playlists and favorite songs. This creates a sense of community and allows users to discover new music through their social networks.
Beyond music, Spotify offers a growing selection of podcasts, with content ranging from news and politics to comedy and true crime. These podcasts can be seamlessly integrated into your listening experience, allowing you to easily switch between music and spoken-word content.
Overall, Spotify offers a comprehensive and personalized music streaming experience that has become a staple for music lovers around the world. Whether you're looking to discover new artists, curate your own playlists, or stay up-to-date on the latest podcasts, Spotify has something for everyone.
With a presence of over 10 years on the computers of home users, Spotify Portable is one of the most popular music streaming services out there. Used by millions, its desktop client allows one-click access to DRM-protected content, allowing you to discover music that might become your favorite.
User-friendly GUI
To use the Spotify Portable, an account is required. Alternatively, you can also connect via your Facebook account.
Once logged in, you are greeted by this elegant, black-themed interface that comprises the audio player, along with playlists and your personal library. The latter includes recently played songs, albums you like, artists and podcasts you enjoy listening to.
Organized online music library
Spotify Portable can and will offer suggestions based on the music you already listened to, making recommendations of albums and individual songs.
You can also browse its huge library, as the Spotify servers bundle millions of tracks, all neatly organized in different categories to help you quickly find what you are looking for. You can look for songs by genre, listen to podcasts or newly released singles or albums. Exploring featured music charts, you are sure to find a beat that will get you addicted. Furthermore, Spotify lets you know about upcoming concerts and events, be them virtual or live.
Listen to music and radio stations
The built-in music player in Spotify Portable comes with the standard button set, allowing you to easily pause and play a song, or jump to the next or the previous title. As you might expect, shuffle and repeat functions are available as well.
Aside from music from the Spotify servers, it is possible to listen to online radio stations using Spotify. Just like before, Spotify does offer its recommendations to help you quickly find a station that you will enjoy.
Find out friends' preferences in Spotify
Spotify is one of the top music streaming services out there and for good reason. It offers access to all kinds of genres and hundreds of hours of playback, all via a user-friendly and simple interface in Windows. Not just that you get to listen to the best music, but you can also connect Spotify to Facebook and find out what they are playing.
Download Spotify Portable