Portable Media Player Classic – Home Cinema 1.9.19 (x64)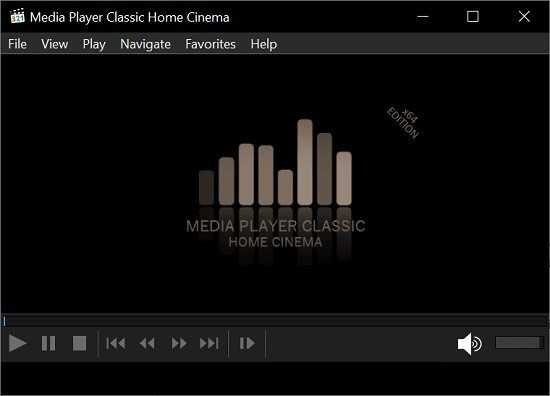 MPC-HC (Media Player Classic Home Cinema) is an open source media player for Windows® that is particularly light-weight. All common video and audio file types are supported by Media Player Classic Home Cinema. Media Player Classic Home Cinema Portable is a fork of the original Guliverkli project that includes a slew of new features and bug fixes. Plus, there are no adverts or toolbars in Media Player Classic Home Cinema, and it is spyware-free.
The Internet is home to nearly all forms of entertainment, but is also one of the largest markets, available to the whole world. Amongst virtual items that serve various purposes, you manage to find specialized applications needed to play movies and songs. Media Player Classic – Home Cinema is one of them, trying to be a simple, but powerful player.
Lightweight and easy to use
When you run the program, you'll see an interface that you're probably acquainted with. This isn't a terrible thing because it allows you to swiftly accommodate and simply enjoy the products you want. These may be readily added by dragging them over the main window, or by using a specialized menu for individual files or a directory's whole contents.
The progress and volume sliders, as well as the playback choices, are all readily apparent. You only get access to the items stated above and a preview area by default, with the option to bring up other accessible features.
Create and manage playlists
One of the things that each media player should have is also found here. You may open a playlist manager to construct a list of different selections that you can later load. Other playlist formats, as well as Windows Media Player, are supported by the application.
You may also make favorites of files you often play so you don't have to open a full playlist or search through your computer to find something.
Supports a large variety of formats
The fact that it can render practically all available media file formats is probably the application's primary benefit and what keeps it at the top. You merely have to sit back and enjoy whatever content you offer, from video formats like AVI, MPG, MOV, and SWF to music formats like MP3, OGG, FLAC, and several playlist kinds.
In conclusion
Taking everything into consideration, we can say that Media Player Classic – Home Cinema is a suitable application you might want to keep around for both its simplicity and amount of supported formats. It gets the job done well, deserving its seat at the pro table.
Features
Lightweight
Customizable
All around player
Supports dozens of formats
Multi-language support
Download Media Player Classic – Home Cinema Portable