Portable HDClone Free 12.0.10 + Boot ISO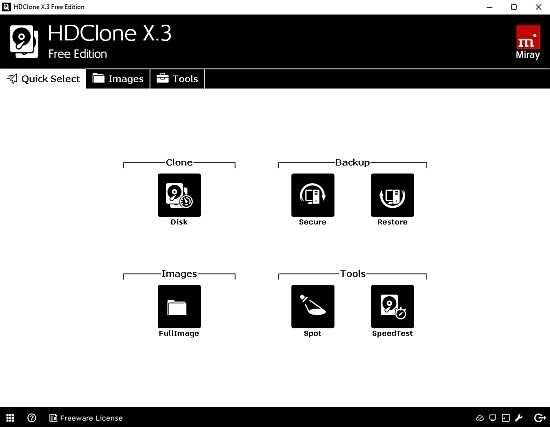 HDClone Free Portable  generates physical or logical copies (clones) of hard drives and other mass storage devices, as well as file images. HDClone is ideal for backing up and copying whole software or operating system installations. HDClone is an excellent tool for salvaging faulty hard disks and other media thanks to its particular 'SafeRescue' mode. HDClone is not affected by partitioning schemes, file systems, or operating systems. It also supports proprietary formats that would otherwise be inaccessible.
Free Edition
Its Free Edition includes all of the necessary features for copying a whole hard drive to a larger hard disk. This can be used to move an existing installation to a new hard drive or to recover data. The Free Edition is genuine freeware that comes with no purchase obligation and is designed for no-cost, short-term use.
The Free Edition supports IDE/ATA and SATA/eSATA hard disks and is able to copy up to 300 MB/min.
Download HDClone Free