Portable Mozilla Firefox 115.0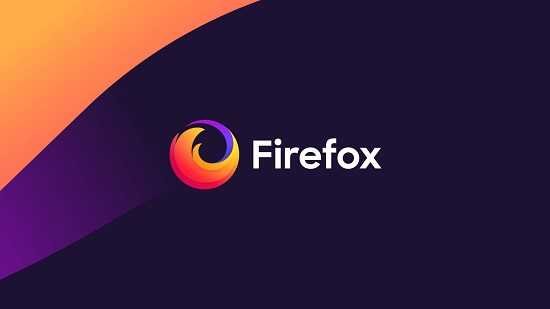 Mozilla Firefox Portable is a fast, secure and easy to use web browser that offers many advantages over other web browsers, such as the tabbed browsing and the ability to block pop-up windows. It lets you to view Web pages way faster, using less of your computer's memory. Take Firefox with you wherever you go. Synchronize your browsing across multiple devices. Forget clunky URLs – find the sites you love in seconds. Firefox has the most ways to customize your online experience specifically for the way you use the web. It is built with you in mind, so it's easy and instinctive to use even the first time you try it.
For a very long time, two titans have been disputing the supremacy in the browsing world, and Firefox has its well-deserved share of fans who would always bring into discussion its outstanding performance and the constant care it has proved over time as regards user needs.
Having embarked on a never-ending quest to quench users' thirst for seamless speed, Firefox has been the subject of continuous refinements, which have culminated with the release of the Quantum project, which has once again confirmed the browser's maturity.
Includes bleeding-edge technology for high speed and security
Firefox entails all the browsing tools any user out there might need and even more. It is capable of opening as many tabs as you want without making deductions from speed, and the low memory consumption is among the top promises it makes to its users. That means loading pages is done lightning fast, so you have instant access to all the websites you want to visit.
As regards safe browsing, it is definitely not a matter of if, what with the possibility of surfing the Internet via private windows as well as turning to the integrated tools aimed at disabling tracking in case you are worried about the issue. Apart from that, ensuring that your browsing history is unavailable to unauthorized users is an option, and granting the required permissions to websites you are visiting to use your location, camera, and microphone is entirely up to you.
Lets you minutely customize browsing sessions and offers sync capabilities
Needless to say, keeping track of downloads, juggling with bookmarks, and taking screenshots without leaving your browser is possible, which once again proves Firefox's focus on productivity and collaborative work. Moreover, syncing anything ranging from bookmarks to tabs, history, passwords, add-ons, and other settings across multiple devices should help you work without any sort of interruptions, regardless of where and when you decide to do so.
Customizing the search options that best cater to your needs should not take more than a couple of seconds, and that includes selecting the default search engine.
Integrates a multitude of developer tools and resources
Furthermore, a wide assortment of customizations are available so that the browser's behavior meet each an every expectation you might have, and an overflow menu is there for you to fill with all sorts of items (for instance History, Find, Add-ons, Email Link, etc.) you use on a daily basis but prefer not to be visible in the toolbar.
When it comes to developers, Firefox greets them with a series of tools specifically designed for them. To name a few, Toggle Tools, Web Console, Network, Inspector, Performance, Style Editor, Page Source, WebIDE, Developer Toolbar, and more should guarantee they can thoroughly inspect pages, execute code, and more.
What's for sure is that Firefox is one of the top choices when it comes to browsers, and its commitment to offering a secure, responsive, and why not fashionable environment for users to use has been constantly shown. The product keeps on benefiting from constant updates that have managed to turn it into one of the most trust-worthy apps of its kind, and smooth browsing is one of the things it takes most pride in.
Thousands of Add-ons (little extras that augment Firefox to meet your unique needs) just waiting out there to help you do more, have more fun and be more creative online.
Mozilla Firefox keeps your personal info and your online interests away from the bad guys. Simply put, your security is our top priority.
Choose from 5000 free extras to make your Mozilla Firefox browser look and function the way you want. An add-on can be a new time-saving toolbar button, a shortcut to search, a themed look, and more. Add-ons make browsing easier.
Mozilla Firefox Helps You Stay Safe
• Protect Your Privacy. When you browse, you leave a trail of data that potentially contains all sorts of personal information. We believe this info belongs to you and you alone (and least of all to overzealous advertisers), and have built in features to ensure that's the case.
• Browse With Security. Whether it's buying a gift, paying your bills or simply signing in to Facebook, it's important keep your personal info out of the hands of any online bad guys who might be snooping around. Fortunately, Firefox is packed with advanced security features to help you stay safe.
• Stay In Control. The online world is always changing, which is why we give you easy-to-use tools to let you adapt and make smart choices as you go.
• It's Part of Firefox Mission. Mozilla is a non-profit organization with the goal of making the Web better for everyone. We're not trying to make money off our users – we just want you to have the best possible experience online, and that includes keeping you and your personal information safe and private.
Mozilla Firefox Personal Settings
• Add Style: Personas. Make Firefox match your style! Choose from thousands of Personas designed by users around the world, or create one yourself. With a single click you can dress up your browser however you want.
• Customize: Add-ons. Many of the most popular add-ons are extensions, little extras you download to add more bells & whistles to Firefox. Compare prices, check the weather, listen to music, update your Facebook profile – all built right into the browser!
• Make It Work: Plugins. Plugins are small bits of third-party software built by companies like Adobe Systems or Apple to power videos, animation and games (examples include Flash Player or Quicktime). They can cause browser crashes or pose security risks when they get out of date, so we've built an easy tool to help you stay current.
• Adapt Your Interface. The Firefox interface has been designed by a team of experts and tested by a community of millions of users around the world to make sure your browsing is as easy and intuitive as possible. But, everyone has their own specific needs, and you can always adjust the interface to be exactly the way you like it: re-arrange, organize, add or remove buttons or fields to change your browsing experience however you want.
• Stay In Sync. Sync seamlessly connects your desktop and mobile Firefox, so you can access your browsing history, passwords, bookmarks and even open tabs no matter which device you use. Now you can surf the Web on your desktop, get up in the middle of browsing and have your open tabs ready and waiting on your mobile, just as you left them. Your browsing will never be the same!
Blazing Performance
• Making the Web Faster. Fasten your seat belts! With faster start-up times, rapid graphics rendering and improved page load speed, Firefox is full of major performance enhancements you'll notice instantly. Upgrades to DOM and Style Resolution performance mean pages load faster, scrolling up and down is smoother, and web applications can run at breakneck speed. It's an entirely new – and fast – browsing experience.
• Web Application Speed. Web applications like mail, video or games keep getting more awesome, but they also require additional processing power to run smoothly. To meet these increasingly sophisticated demands, Firefox features a massively improved javascript engine called JägerMonkey. As a result, Firefox handles even the most dynamic applications smoothly and easily, allowing you to enjoy the very best the modern Web has to offer.
• Hardware Acceleration. Whether you're using Windows 11, 10, 8, 7, Vista, XP or Mac OS X with Firefox, you'll also enjoy hardware acceleration for many common operations, such as watching videos or playing games. Firefox uses a new layers-based graphics system that takes advantage of Direct2D and Direct3D on Windows and OpenGL on Mac to deliver amazing performance even on graphics-heavy sites.
Download Firefox Portable