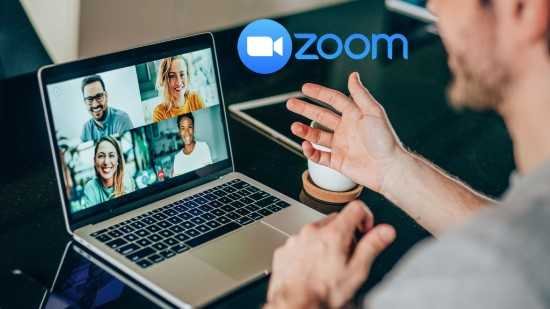 Zoom Portable is a cutting-edge video conferencing and collaboration software that has revolutionized the way people connect, communicate, and work remotely. With its seamless and intuitive interface, Zoom Portable enables individuals and teams to hold virtual meetings, webinars, and training sessions with ease, regardless of their physical location.
One of the standout features of Zoom Portable is its high-definition video and audio capabilities. Users can experience crystal-clear video and audio quality, allowing for smooth and immersive communication. Whether it's a one-on-one conversation or a large-scale virtual conference, Zoom ensures that participants can see and hear each other with exceptional clarity, fostering a sense of presence and engagement.
Zoom offers a range of collaboration tools that enhance productivity and facilitate effective communication. Users can share their screens, enabling others to view presentations, documents, or any other content in real-time. Additionally, Zoom allows for interactive whiteboarding, enabling participants to brainstorm, draw diagrams, and annotate shared documents, fostering collaboration and creativity. The software also offers a chat feature, allowing individuals to send messages, share files, and communicate during meetings without interrupting the flow of the conversation.
One of the key advantages of Zoom is its scalability and flexibility. The software can accommodate meetings of any size, from small team huddles to large-scale webinars with thousands of participants. Zoom's robust infrastructure ensures that even with a high volume of attendees, the software maintains its reliability and performance, providing a seamless experience for all participants. Moreover, Zoom is compatible with various devices and operating systems, including desktop computers, laptops, tablets, and smartphones, allowing users to join meetings from anywhere, at any time.
Zoom also offers a range of features designed to enhance engagement and interaction during virtual meetings. Users can utilize breakout rooms to divide participants into smaller groups for discussions or activities, replicating the experience of in-person collaboration. Polling features enable hosts to gather feedback, opinions, or preferences from participants, making meetings more interactive and inclusive. Additionally, Zoom allows for virtual hand raising, enabling participants to indicate when they have a question or comment, ensuring that everyone's voice is heard.
Security is a top priority for Zoom, and the software provides robust measures to protect user privacy and data. Zoom meetings are encrypted end-to-end, ensuring that all communication and content shared during the meeting remains secure and confidential. The software also offers features such as password protection, waiting rooms, and host controls, allowing hosts to manage and control access to their meetings, preventing unauthorized individuals from joining.
Zoom's user-friendly interface and intuitive controls make it accessible to users of all technical backgrounds. The software provides extensive documentation, tutorials, and training resources, ensuring that users can quickly familiarize themselves with its features and make the most of its capabilities. Moreover, Zoom offers a range of integrations with popular productivity tools, such as calendars, project management software, and messaging platforms, streamlining workflows and enhancing productivity.
In conclusion, Zoom Portable is a versatile and powerful video conferencing and collaboration software that has transformed the way people connect and work remotely. With its high-definition video and audio capabilities, collaboration tools, scalability, and flexibility, Zoom offers a seamless and immersive virtual meeting experience. Its emphasis on security and privacy, along with its user-friendly interface, make it a reliable and accessible solution for individuals and organizations of all sizes. Whether it's for business meetings, educational sessions, or social gatherings, Zoom empowers users to communicate, collaborate, and connect in a virtual environment with ease.
Key features of Zoom Portable:
Integrated HD video and audio for conferencing with support for up to 1000 video participants and 49 video per screen.
Ability to record meetings to local storage or the cloud, view AI-generated transcripts, make notes and action plans.
Participants can share their screens and take notes for maximum interactivity.
Support for scheduling or starting conferences via Outlook, Gmail or iCal.
End-to-end encryption of all conferences, user role-based security, password protection, waiting rooms, and putting a participant on hold.

Group chats, history search, file sharing integration, and a 10-year archive.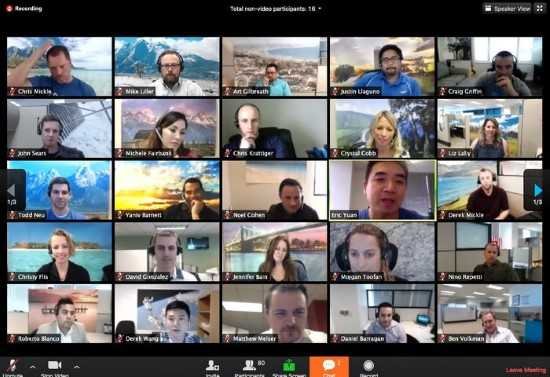 Download Zoom Portable