SystemRescue 10.02 Boot ISO (x64)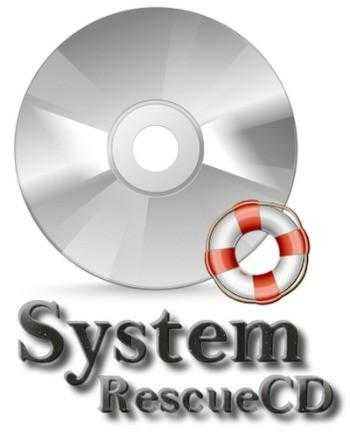 SystemRescueCD is a powerful and versatile Linux-based rescue disk that can be used for a variety of purposes, such as recovering data from corrupted hard drives, repairing broken operating systems, and even managing network resources. It is an essential tool for any IT professional or advanced user who needs to troubleshoot and fix a wide range of computer problems.
One of the key benefits of SystemRescueCD is its flexibility. The distribution is built on top of the lightweight Arch Linux system, which provides a highly customizable environment that can be adapted to fit a wide range of use cases. This means that you can add or remove software packages, change system configurations, and customize the look and feel of the user interface to suit your specific needs.
Another advantage of SystemRescueCD is its comprehensive collection of tools and utilities. The distribution includes a vast array of programs for performing tasks such as disk partitioning, file system repair, network configuration, hardware testing, and much more. Whether you need to recover lost data, diagnose a hardware problem, or troubleshoot a network issue, SystemRescueCD has the tools you need to get the job done.
One of the standout features of SystemRescueCD is its support for a wide range of file systems. The distribution includes tools for working with popular file systems such as NTFS, FAT32, ext3/4, ReiserFS, and XFS, as well as lesser-known file systems like HFS+, JFS, and UFS. This makes it an ideal tool for recovering data from a wide range of storage devices, including hard drives, USB drives, memory cards, and optical discs.
In addition to its extensive collection of tools and utilities, SystemRescueCD also includes a number of useful scripts and configuration files that can help automate common tasks. For example, the distribution includes a script for automatically backing up and restoring the master boot record (MBR) of a hard drive, as well as a script for creating and restoring disk images. These scripts can save valuable time and effort when performing routine tasks, allowing you to focus on more important work.
The user interface of SystemRescueCD is simple and straightforward, making it easy to navigate even if you are not familiar with Linux. The distribution includes a graphical file manager and a variety of text-based utilities for performing tasks such as editing files, copying data, and running commands. Additionally, SystemRescueCD supports a number of languages, which allows users from all over the world to take advantage of its powerful features.
Overall, SystemRescueCD is an incredibly useful tool for anyone who needs to troubleshoot and fix computer problems. Its flexibility, comprehensive collection of tools, and support for a wide range of file systems make it an indispensable resource for IT professionals, advanced users, and anyone else who wants to keep their computer running smoothly. If you are looking for a reliable rescue disk that can help you recover lost data, repair broken operating systems, and manage network resources, then SystemRescueCD is definitely worth checking out.
Key features:
– Fully operable and independent operating system based on Linux, which can run from a bootable CD or DVD drive, even if the main computer's operating system will not boot.
– Supports the following file systems: EXT2, EXT3, EXT4, Reiserfs, Reiser4, BTRFS, XFS, JFS, VFAT, NTFS, ISO9660.
– Support for network file systems: Samba and NFS.
– Create, edit, copy, restore hard drive partitions.
– Backup your data.
– The presence of a number of system utilities (Parted, Partimage, Fstools and other utilities).
– Availability of Midnight Commander file manager allows files and directories on different actions (copy, delete, move, rename, etc.).
Additional Information:
– Ability to specify additional kernel options at boot time.
– Caching allows the boot image to continue to work with the LiveCD after removing the carrier, thus making it possible to record discs in the same CD \ DVD drive, which is used to boot.
– Create the user's own boot disk option.
– Work with the hard drive (Gparted, Partimage, sfdisk, FSArchiver, ntfs-3g, testdisk).
– Work with the network (ssh-, dhcp-, tftp-, vnc-server, rsync, nfs-, samba-, ftp-clients).
What's NEW:
Added nmon (Nigel's Performance Monitoring tool for Linux)
Added libldm (Tools for managing Microsoft Windows Dynamic Disks)
Download SystemRescue Recovery Disk