Portable LosslessCut 3.53.0 (x64)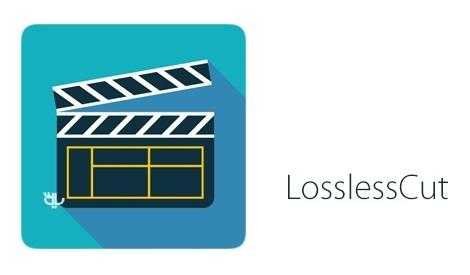 LosslessCut Portable aims to be the ultimate cross platform ffmpeg GUI for extremely fast and lossless operations on video, audio, subtitle and other related files. The main feature is lossless trimming/cutting of video and audio files. Great for saving space by rough cutting your large video files taken from a video camera, GoPro, drone, etc. It lets you quickly extract the good parts from your videos and discard many gigabytes of data without doing a slow re-encode and thereby losing quality. Or you can add a music or subtitle track to your video without needing to encode. Everything is extremely fast because it does an almost direct data copy, fueled by the awesome ffmpeg for doing the grunt work
Features:
Lossless cutting of most video and audio formats
Losslessly cut out parts of video/audio (for cutting away commercials etc.)
Lossless merge/concatenation of arbitrary files (with identical codecs parameters, e.g. from same camera)
Lossless stream editing: Combine arbitrary tracks from multiple files (ex. add music or subtitle track to a video file)
Losslessly extract all tracks from a file (extract video, audio, subtitle and other tracks from one file into separate files)
Remux into different output format
Take full-resolution snapshots from videos in JPEG/PNG format
Manual input range of cutpoints
Apply a timecode offset
Change rotation/orientation metadata in videos
View technical data about all streams
Example lossless use cases
Remove audio tracks from a file
Add music to a video (or replace existing audio track)
Include a subtitle into a video
Extract music track from a video and cut it to your needs
Cut out commercials from a recorded TV show
Without having to re-encode. You can also change format from TS to MP4 at the same time.
Fix rotation of a video that has the wrong orientation flag set
Great for rotating phone videos that come out the wrong way without actually re-encoding the video.
Change a H264 MKV video to MOV or MP4
Advanced multi-step workflows
Tip: you can use LosslessCut in multiple passes in order to achieve separate trimming of individual tracks:
Open a file an export all tracks
Open the exported track files independently and cut them as desired
Add the track back to the video and combine them to one output video
Since LosslessCut Portable is based on Chromium and uses the HTML5 video player, not all ffmpeg supported formats will be supported directly. The following formats/codecs should generally work: MP4, MOV, WebM, MKV, OGG, WAV, MP3, AAC, H264, Theora, VP8, VP9.
What's NEW:
🌚🌞 All new dark/light mode UI – still not 100% done but most of the main UI!
support more timecode formats in input field – Right click to paste
"allow multiple instances" setting
use proper font stack (non-latin)
add keyboard action for "combine overlapping segments"
fix mov_text subtitle export
new "invert selected segments" function
Use file name when exporting project
auto-convert mjpeg to supported format
lots of translation improvements and i18n contributor improvements
add possibility to test locales locally
fix logic issue with smart cut
allow clearing working directory also on MAS build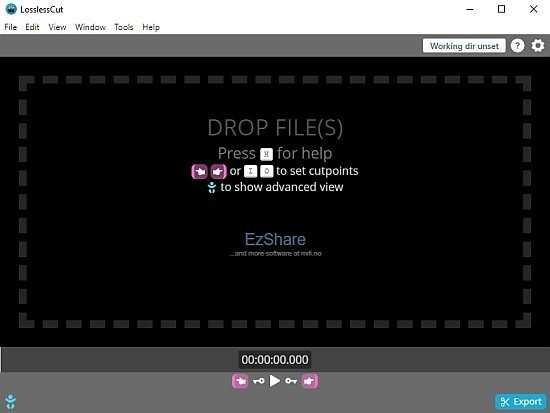 Download LosslessCut Portable