Disable User Account Control (UAC) in Windows 10 & 11 Tweak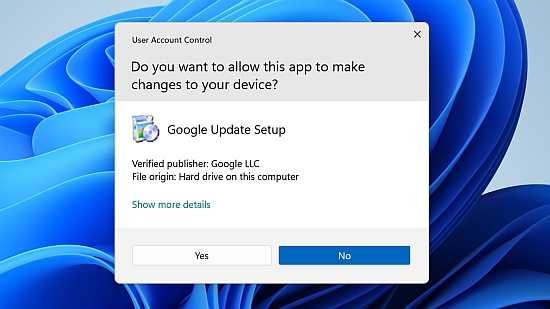 User Account Control (UAC) is a mandatory access control enforcement feature introduced with Microsoft's Windows Vista and Windows Server 2008 operating systems, with a more relaxed version also present in Windows 7, Windows Server 2008 R2, Windows 8, Windows Server 2012, Windows 8.1, Windows Server 2012 R2, Windows 10, and Windows 11.
It aims to improve the security of Microsoft Windows by limiting application software to standard user privileges until an administrator authorizes an increase or elevation. In this way, only applications trusted by the user may receive administrative privileges, and malware should be kept from compromising the operating system.
In other words, a user account may have administrator privileges assigned to it, but applications that the user runs do not inherit those privileges unless they are approved beforehand or the user explicitly authorizes it.
Whenever you run an app in Windows, you are prompted by User Account Control or UAC to confirm you want to allow that app to make changes to your device. If you find this annoying, you can disable UAC in a few different ways.
User Account Control can also be modified using four different security levels. You can disable or enable UAC from Settings (Control Panel), Group Policy Editor, the registry, or by using the registry files you can download below.
Download Disable User Account Control (UAC) in Windows 10 & 11 Tweak