Portable Windows Repair 4.12.4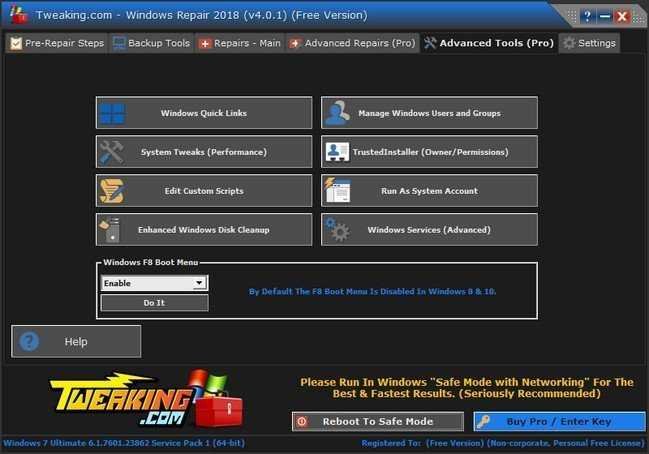 Tweaking.com – Windows Repair Portable is an all-in-one repair application that can help you cure a wide range of known Windows issues, including registry errors and file permissions, as well as problems with Internet Explorer, Windows Update, Windows Firewall, and other programs. Default settings can be changed by malware and installed apps. Tweaking.com – Windows Repair allows you to restore your operating system to its original configuration.
This might work for you if you get an error message that says something isn't working as well as it used to. After a malware attack, Windows Repair is widely used. While there are numerous solutions available to assist in the removal of the infection, you will frequently encounter obstacles such as a deactivated Action Center, firewall, anti-virus, or, even worse, an internet connection. We've seen this dozens of times before. These issues were resolved by booting into safe mode and running this application, and everything was back to normal. It's possible that you'll have to revert some of the changes you've made now and then, but it'll be worth it.
The program adds new features, has no third-party software, no nags, no usage, or time limits. This truly is a breath of fresh air.
Tweaking.com – Windows Repair can do the following
· Reset Registry Permissions
· Reset File Permissions
· Register System Files
· Repair WMI
· Repair Windows Firewall
· Repair Internet Explorer
· Repair MDAC & MS Jet
· Repair Hosts File
· Remove Policies Set By Infections
· Repair Icons
· Repair Winsock & DNS Cache
· Remove Temp Files
· Repair Proxy Settings
· Unhide Non System Files
· Repair Windows Updates
· Repair CD/DVD Missing/Not Working
Download Windows Repair Portable