Portable Ventoy 1.0.95 – Bootable USB Solution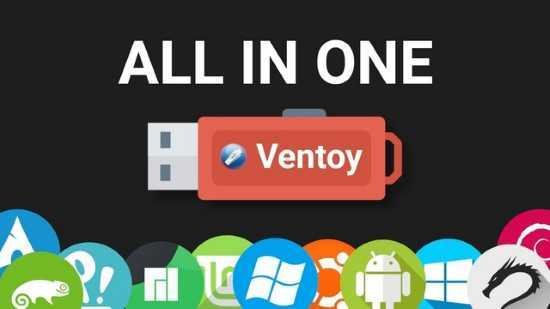 Ventoy is a free, open-source software that allows you to create a multi-boot USB drive with which you can install multiple operating systems on your computer. Once you have created the bootable USB drive using Ventoy, you can add as many ISO files of different operating systems as you want and boot from the same drive without having to format and create a new bootable drive every time.
The software has become increasingly popular among IT professionals and system administrators who need to test out different operating systems or use them for troubleshooting. It is also incredibly useful for users who have multiple machines and are looking for a way to quickly set up each machine with a new operating system.
Ventoy stands out from other similar tools due to its simplicity and ease of use. You do not need any special technical knowledge or skills to use the software. All you need to do is download the software from the official website, extract it to your USB drive, and then copy the ISO files of the operating systems that you want to install onto the USB drive.
Once you have added the ISO files, you can simply reboot your computer and select the desired operating system from the Ventoy boot menu. The software supports various operating systems such as Windows, Linux, and even macOS. You can also add various tools, utilities, and diagnostic programs to the bootable USB drive, making it an all-in-one solution for system maintenance and recovery.
Ventoy also boasts impressive compatibility with legacy BIOS and UEFI systems, meaning that you can use it on older machines as well as newer ones. The software is constantly updated and maintained by its developers, ensuring that it remains compatible with the latest operating systems and hardware.
Another feature that sets Ventoy apart from other similar software is its support for persistence. This feature allows you to make changes to the operating system that you have installed on the USB drive and save them, even after you have shut down and rebooted your computer. This is incredibly useful for users who need to customize the operating system or add new programs and settings.
Ventoy also offers a range of customization options that allow you to personalize your bootable USB drive. You can change the background image and add your own custom icons and logos, making it easy to identify and distinguish from other USB drives.
Overall, Ventoy is an incredibly useful tool for anyone who needs to install multiple operating systems on their computer or work with diagnostic and recovery tools on a regular basis. Its simplicity, ease of use, and impressive compatibility make it an essential tool for IT professionals, system administrators, and power users alike. The fact that it is free and open-source only adds to its appeal, making it accessible to everyone regardless of their budget or technical expertise. If you are looking for a reliable and efficient way to create a multi-boot USB drive, then Ventoy is definitely worth checking out.
Features
Simple to use
Fast (limited only by the speed of copying iso file)
Directly boot from iso file, no extraction needed
Legacy + UEFI supported in the same way
UEFI Secure Boot supported (since 1.0.07+) Notes
ISO files larger than 4GB supported
Native boot menu style for Legacy & UEFI
Most type of OS supported, 200+ iso files tested
Not only boot but also complete installation process
"Ventoy Compatible" concept
Plugin Framework
Readonly to USB drive during boot
USB normal use unafftected
Data nondestructive during version upgrade
No need to update Ventoy when a new distro is released
What's NEW:
Drag to resize Ventoy2Disk.exe dialog width.
Fix a bug when booting veket_24.
Fix a bug when booting the latest UOS server ISO.
New distro support: vanilladpup
New distro support: FydeOS 17
languages.json update.
Ventoy LiveCD is only for Windows users, and only needed when "Ventoy2Disk.exe" fails.
Download Ventoy
Download Portable – 15.9 MB
Download LiveCD – 186.5 MB
Ventoy LiveCD Manual.pdf – 314 KB