Portable Tor Browser 12.5.4 (x64)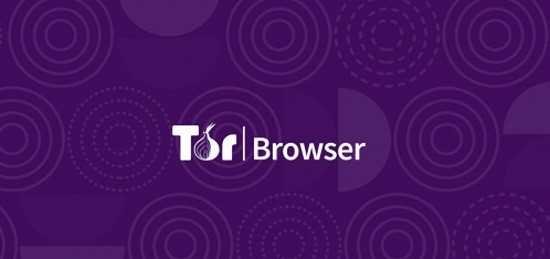 The Tor Browser Portable is a free, open-source web browser that allows users to surf the internet anonymously. It is designed to protect a user's online privacy and make it difficult for websites or other parties to track their activity. The browser is based on Mozilla Firefox, but with added privacy features and encryption tools.
One of the key features of the Tor Browser is its use of the Tor network. Tor, short for "The Onion Router," is a decentralized network of servers that allows users to browse the internet anonymously by routing their traffic through multiple nodes (or "hops") before it reaches its destination. Each hop in the network only knows the IP address of the previous node and the next one, making it very difficult for anyone to trace a user's online activity back to their physical location.
To access the Tor network, users need to download the Tor Browser. Once installed, the browser will automatically connect to the network, and any websites visited will be accessed through the Tor network. This means that the user's IP address and other identifying information are concealed from the website they are visiting, as well as from their internet service provider (ISP) or other third parties.
Another feature of the Tor Browser is its built-in encryption tools. In addition to routing traffic through multiple hops, the browser also encrypts all data sent and received using HTTPS. This ensures that any sensitive information, such as login credentials or credit card numbers, cannot be intercepted by hackers or other malicious actors.
The Tor Browser also includes several other privacy-focused features. For example, it blocks third-party trackers and other scripts that can be used to monitor a user's online activity. It also includes a "NoScript" feature, which allows users to control which scripts are allowed to run on each website they visit. This helps prevent malicious scripts from running in the background and collecting data without the user's knowledge.
One potential downside of the Tor Browser is that it can be slower than other web browsers. Because traffic is routed through multiple nodes in the Tor network, it can take longer for web pages to load. However, many users find that the added security and privacy benefits outweigh this slight inconvenience.
Overall, the Tor Browser provides an excellent tool for anyone looking to browse the internet anonymously and protect their online privacy. Its use of the Tor network, built-in encryption tools, and other privacy-focused features make it a powerful tool for safeguarding personal information and staying safe online. However, it is important to remember that no tool can provide 100% privacy and security, and users should always use caution when sharing sensitive information online.
Tor Browser Portable allows you to use Tor on Windows, Mac OS X or Linux without installing any software. It runs from a USB flash drive, comes with a pre-configured web browser to protect your anonymity, and is self-contained. Anonymous browsing offers strong protection against network monitoring and traffic analysis. Protecting your online privacy requires the use of additional software tools that hide your location and prevent your online information and browsing habits from being shared with third parties.
If you need such a tool, we recommend adding Tor Browser Portable to the list. This application relies on a network of virtual servers to make your browsing session anonymous. Tor provides a set of rules and algorithms that guide communication between various servers around the world. All traffic is therefore randomized, making tracking the source nearly impossible.
Stay online in a safe environment
The main purpose of this application is to provide a web browser that allows users to protect their system while enjoying her friendly interface. All available features come in the form of a customized version of Mozilla Firefox. This is not necessarily a bad thing, as it can be adapted quickly.
Integrated add-ons for enhanced security
One of the most important features for securing your data is the built-in HTTPS Everywhere add-on. It basically encrypts the communication between your computer and the various websites you visit. This can be easily configured to allow or restrict access to specific content.
Carefully configure your connection kind
Before being capable of completely experience a secure surfing revel in, the software calls for you to choose connection kind. You can choose a trendy connection, which fits in maximum cases, or configure settings in in case you pc makes use of a proxy or is going thru a firewall which will attain the records superhighway.
Most to be had alternatives are much like the only you discover in Firefox, with some additions. The Torbutton places numerous settings at your disposal, inclusive of the opportunity to completely configure connection settings, manage cookie protection, or maybe pick a brand new identification for improved security.
We recommend the common person to keep in mind the usage of the Vidalia software, due to the fact the graphical interface places you thru a lesser ordeal than the command set off model of Tor. When you first run Vidalia, it robotically connects to the Tor community and if the system is successful, a standing might be displayed withinside the essential window.
Vidalia's interface encases a set of shortcuts that can help you forestall the service, to begin putting in place the relays, to cause a international view of the community and maximum critical of all, it sports activities a button for the usage of a brand new identification any time you wish. If you are inquisitive about bandwidth usage,
Vidalia capabilities a separate software only for displaying a bandwidth graph that measures the receive/ship charge of the packets.
The transportable Firefox model blanketed withinside the down load bundle is custom designed with some extensions that make the nameless browsing revel in easier. These include:
Torbutton – permits you to create a brand new identification whenever you begin a surfing session, NoScript – blocks scripts from untrusted domain names and HTTPS Everywhere – allows you to encrypt the communique with a number of famous sites.
With all of the additives it encases, Tor Browser Portable is one of the maximum truthful nameless browsing gear out there. It may be configured from command set off, run from its devoted GUI controller – Vidalia and springs with a pre-configured net browser.
Whichever of those strategies you pick the end result is a secure and managed Internet surfing revel in.
From downloading to the usage of the maximum nameless browser withinside the global best calls for approximately 10 mouse clicks and 10 mins to down load, extract, and configure. When accepting default settings, which suits the wishes of maximum users, the Tor browser configuration step is finished in a single click.
Release Note:
This release updates Firefox to 102.14.0esr, including bug fixes, stability improvements and important security updates. We also backported the Android-specific security updates from Firefox 116.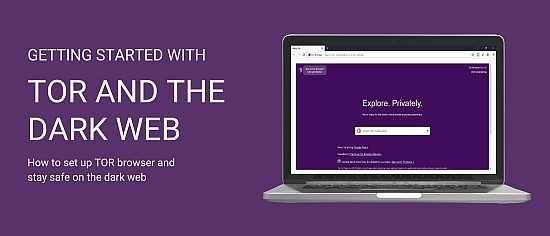 Download Tor Browser Portable