Portable HiBit Uninstaller 3.1.50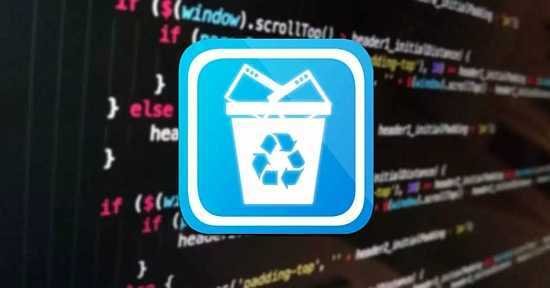 Completely remove programs and Store Apps by deleting leftover files and registry entries with the help of this intuitive application. In addition to files, some applications make modifications to the Windows registry, which is considered the brain of the computer. If you repeatedly installed and uninstall programs, you might come across various files or empty folders which get left behind after removing an application. Besides cluttering the hard drive, this eventually affects the PC's performance.
HiBit Uninstaller Portable is a powerful software tool that has been designed to help users completely uninstall programs and remove any leftover files and registry entries from their Windows PC. The software provides an easy-to-use interface that allows even novice users to get rid of unwanted software without leaving traces behind.
One of the standout features of HiBit Uninstaller Portable is its ability to perform forceful uninstalls. This means that it can remove stubborn programs that refuse to be uninstalled by conventional means, such as through the Control Panel or using the program's own uninstaller. This is particularly useful for removing malware or other malicious software that can be difficult to get rid of.
Another key feature of HiBit Uninstaller is its ability to scan for leftover files and registry entries after an uninstallation. This ensures that all traces of the program are removed from the system, freeing up space on the hard drive and preventing any potential conflicts with other software. The software also provides a backup feature that allows users to create a restore point before an uninstallation, ensuring that they can revert to a previous state if needed.
HiBit Uninstaller also includes a batch uninstallation feature that allows users to remove multiple programs at once. This can save a significant amount of time compared to manually uninstalling each program individually. Additionally, the software has a built-in search function that allows users to easily locate specific programs and uninstall them quickly.
The software also provides a range of additional tools and utilities that can help keep a user's PC running smoothly. These include a startup manager, which allows users to control which programs start automatically when the computer boots up, as well as a process manager, which shows all running processes and allows users to terminate any unwanted ones. There is also a registry cleaner, which scans for any invalid or obsolete registry entries that can slow down a computer's performance.
Overall, HiBit Uninstaller Portable is a powerful and versatile software tool that can help improve the performance of a Windows PC. Its ability to perform forceful uninstalls and remove leftover files and registry entries ensures that all traces of unwanted software are removed from the system, while its additional tools and utilities make it an all-in-one solution for maintaining a healthy PC. Whether you're a novice user or an experienced IT professional, HiBit Uninstaller is a valuable addition to any Windows-based system.
Completely remove programs, including leftover files and registry entries
Unfortunately, Microsoft has not yet implemented a thorough removal process for installed applications because the "Add/Remove Programs" feature from Control Panel is not designed to automatically detect leftover files and registry entries. In this case, you can turn to a third-party tool that can do this.
HiBit Uninstaller Portable has a familiar interface to the Windows built-in uninstaller. Compared to it, however, it can forcefully remove programs if the normal method fails, show you the exact location of the program's registry keys, and more.
Normal and forceful app uninstallation
The utility gets installed quickly. It autodetects installed programs at startup and shows everything in a list, including app name, install date, size and comments. The entries can be sorted by any of these criteria if you click on their columns. There's also a search function available. Selecting an app displays even more details, such as version, install location, registry entry, and website.
Options become available when right-clicking to open the context menu. Besides the typical uninstall method, you can apply force, which is an advanced method designed to scan and remove remnant files and registry keys. More options are shown for opening registry keys or installation folders, generate reports, or look up information about an unknown program on the web.
Extra tools for disk cleanup and optimization
Additional tools can be used for managing Windows Store apps, removing invalid entries from the registry, deleting junk files to free up space, or eliminating empty folders and broken shortcuts. What's more, you can end current processes (similar to Windows Task Manager) as well as manage startup entries, services, drivers, scheduled tasks, and context menu entries.
The main features of the program:
• Cleaning the registry
• Process manager
• Autostart manager
• Service management
• Task Manager
• Manage restore points preliminary system state
• Removing Windows Store apps in Windows 8 / 8.1 / 10/11
What's NEW:
Added traditional Chinese language.
Improved leftovers search algorithm.
GUI improvements and bug fixes.
Download HiBit Uninstaller Portable